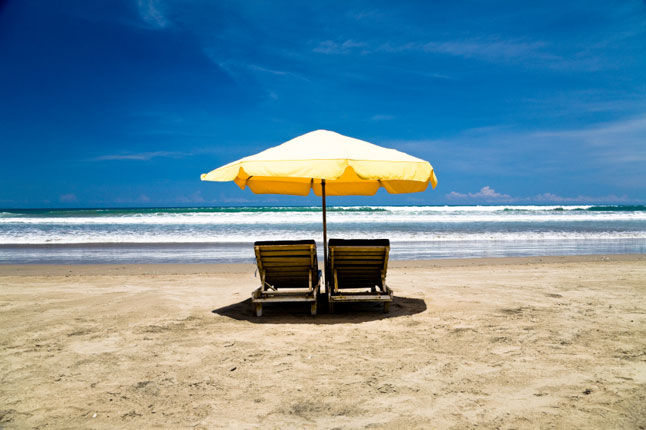 It comes as no surprise to Capetonians that our beautiful city has the highest number of Blue Flag beaches in the country, a bragging right which we have held for years and can continue to do going into this year's summer holiday season.
With summer just around the corner and everyone in the throes of planning their vacation getaway, tourists visiting Cape Town can look forward to a selection of blue flag beaches that are clean, safe and family-friendly. Luckily, Holiday Apartments can keep up with this standard by offering a variety of accommodation options located near these highly acclaimed beaches.
Beaches in Cape Town that have received the internationally recognized "Blue Flag" accolade are able to offer visitors great amenities and are also considered safe. These beaches are very clean and meet a global standard for environmental information and management.
Here are our favourite Blue Flag Beaches: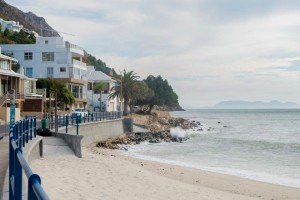 Bikini Beach: A small and secluded beach that is sheltered from the wind by Gordon's Bay harbour, Bikini Beach has earned its reputation as one of Cape Town's best beaches. Being located just a little further up Gordon's Bay beach, Bikini Beach offers views of the distant Hottentots Holland Mountains and is also great for swimming, as the water is clear and warm. There are changing rooms available for visitors and a number of restaurants and attractions close by. While enjoying time in this beautiful area of the Western Cape for a vacation, have a look at Holiday Apartments selection of accommodation options in Gordon's Bay: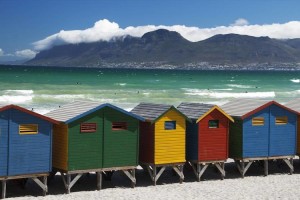 Muizenberg Beach: Ideal for outdoor adventures and fun family outings, partaking in water sports with friends, sunbathing or any other beach related activities, it is easy to see why Muizenberg Beach (stretching over 20 km's long) was awarded its impressive blue-flag status. A long row of iconic and colourful beach huts gives this area its unique character and the beauty of the surrounding mountains add to the overall appeal of time spent here. Muizenberg Beach is also considered the birthplace of surfing in South Africa. Why not enjoy a vacation with the family in this stunning coastal suburb in the Cape – have a look at Holiday Apartments' range of accommodation options in Muizenberg.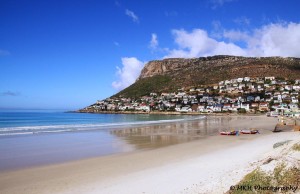 Fish Hoek Beach: A family and pet friendly beach which is considered one of the safest swimming beaches in Cape Town, Fish Hoek Beach welcomes one and all to embrace its warm Indian Ocean waters, calm waves and natural beauty. Relax and enjoy a day out at Fish Hoek beach, with its true holiday atmosphere. There are plenty of cafes and pop-up beach markets along the coastline, to grab an ice cream cone or cocktail on a hot afternoon. During whale season, it is not uncommon to spot whales and dolphins here. Spend time exploring this lovely seaside village while on vacation, and enjoy Holiday Apartments array of self-catering accommodation options in Fish Hoek by clicking here.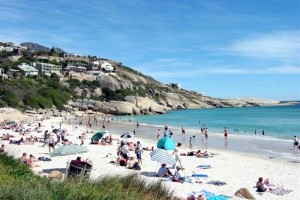 Llandudno Beach: This is arguably one of the most exquisite beach settings in Cape Town, so be sure to bring your camera along to capture some stunning photos. Llandudno Beach is situated between mountains and rocks, and is a relatively private and quiet, other than during peak season. The upmarket coastal village of Llandudno offers tourists a luxurious retreat, while being close to many of Cape Town's best attractions. Having held onto its blue flag status since 2011, Llandudno Beach overlooks the Atlantic Ocean and enjoys the backdrop of Table Mountain, Lions Head and the luxurious properties in this affluent neighbourhood. Enjoy time here with loved ones, and choose from Holiday Apartments' variety of villa's and homes located in Llandudno.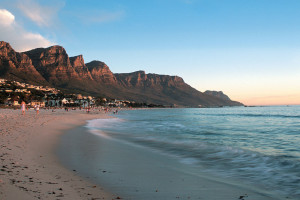 Camps Bay Beach: Enjoy the South African sunshine and experience the enchanting seaside town of Camps Bay by spending a time at the gorgeous Camps Bay Beach. An incredibly beautiful golden beach that is framed by rocks and overlooked by Table Mountain, Lions Head and the Twelve Apostles, Camps Bay Beach is in a class all of its own. A lengthy promenade is lined with palm trees and a stylish selection of restaurants and cafes are moments away, while anything from swimming to volleyball or picnics can be enjoyed here. There are also umbrellas available for hire, for those who wish to spend a day here. Enjoy a vacation here and have a look at Holiday Apartments' luxurious accommodation options in Camps Bay.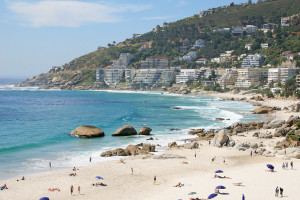 Clifton's 4th Beach: As the name suggests, the beautiful area of Clifton offers 4 beaches and it is the last one, Clifton's 4th Beach, that has been widely regarded a top tourist attraction and one of the best beaches Cape Town has to offer. On a calmer day, brightly coloured yachts float near this picturesque shore, while beach goers enjoy swimming, picnics and BBQ's, volleyball and sunbathing. Clifton's 4th Beach is sheltered from the notorious South Easter winds of summer and is a only a short walk from La Med, one of this city's most popular outdoor club and bar settings that is always lively and exciting. Planning to spend time here with family or friends? Take a look at Holiday Apartments' stylish accommodation options in Clifton.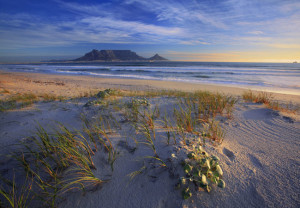 Melkbosstrand Beach: With its picture perfect sandy white shoreline and serene, bright blue ocean waters, Melkbos Beach has welcomed many beach-loving tourists over the years and remains a well loved, clean and safe beach located along the fabulous West Coast. This popular beach is also renowned for its sensational sunsets, which can be enjoyed from a number of rustic and friendly beachfront restaurants or from the beach itself. The town of Melkbosstrand is a quieter and more relaxing destination for a vacation getaway, while the beach offers stunning views of Table Mountain and Robben Island in the distance. Enjoy a relaxing holiday here and choose from Holiday Apartments variety of accommodation options in Melkbosstrand. 
Holiday Accommodation through Holiday Apartments:
By enjoying Holiday Apartments diverse range of accommodation options for your next vacation, you can choose from a variety of attractive ocean-facing villa's, many of which are equipped with luxuries like swimming pools, spacious outdoor decks that are ideal for braais as the sun sets and additional features like Wi-Fi and DStv connectivity. Whether your time in Cape Town is for a romantic escape or a fun-filled holiday with family and friends, we have something to appeal to everyone. Holiday Apartments also provide a stunning selection of modern self-catering holiday apartments and spacious family holiday homes which are located only minutes away from some amazing blue flag beaches, restaurants and attractions.