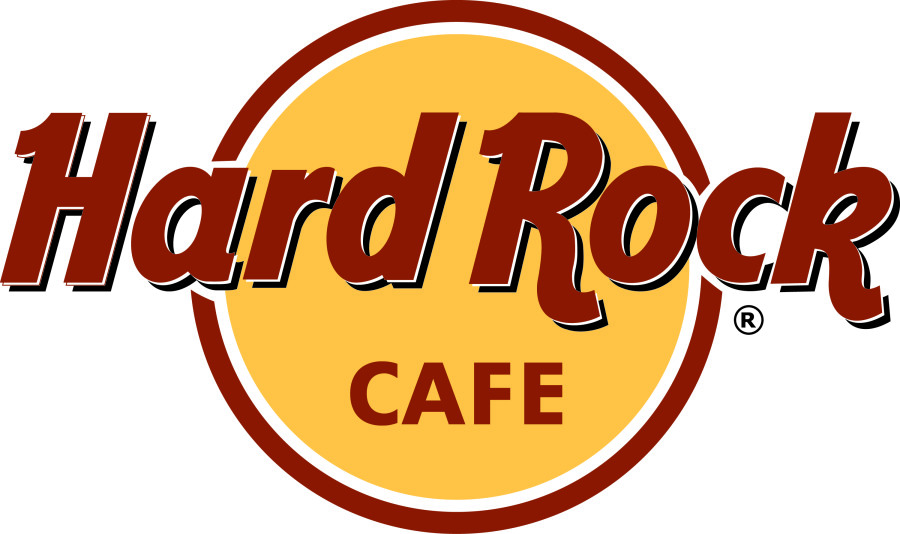 Earlier this October, the famed Hard Rock Cafe opened its doors along Camps Bays' vibrant beachfront strip, which boasts a variety of attractive restaurants and cafes and has become a favourite destination among tourists as well as locals. This location couldn't be more perfect, as outstanding views over Camps Bay beachfront and the Atlantic Ocean can be enjoyed by visitors to the Hard Rock Cafe. Camps Bay is framed by Table Mountain, with Lions Head and the 12 Apostles also visible.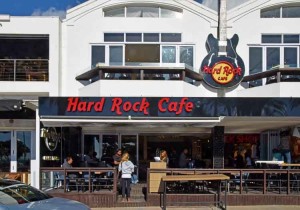 The iconic Hard Rock Cafe chain has stood the test of time as a popular and rocking cafe, displaying an authentic rock 'n roll decor theme with real life music memorabilia, paying homage to some of the best artists, music tours and live performances. The first Hard Rock Cafe was opened in London in 1971 and as of today this global chain consists of 178 cafes across 74 countries. Although this is Cape Town's only Hard Rock Cafe (for the moment), there are two others in South Africa, one that is located in Sandton and one that is located in Pretoria's Menlyn Park suburb.
A stylish bar area is the perfect spot to enjoy one of The Hard Rock Cafe's famous signature cocktails. Diners can enjoy a mouth-watering main menu of gourmet burgers, American Grillhouse classics and other flavourful main meals and tasty light snacks.
Camps Bay's alluring Hard Rock Cafe is situated over two floors with seating inside and outside. The decor is what makes this rock 'n roll restaurant truly unique and attracts music lovers from near and far, staying true to the tradition of displaying awesome music memorabilia on the walls of the cafe. The first contribution of memorabilia ever given to the Hard Rock Cafe was an electric guitar by Eric Clapton – from there on, artists from around the world have added to the collection.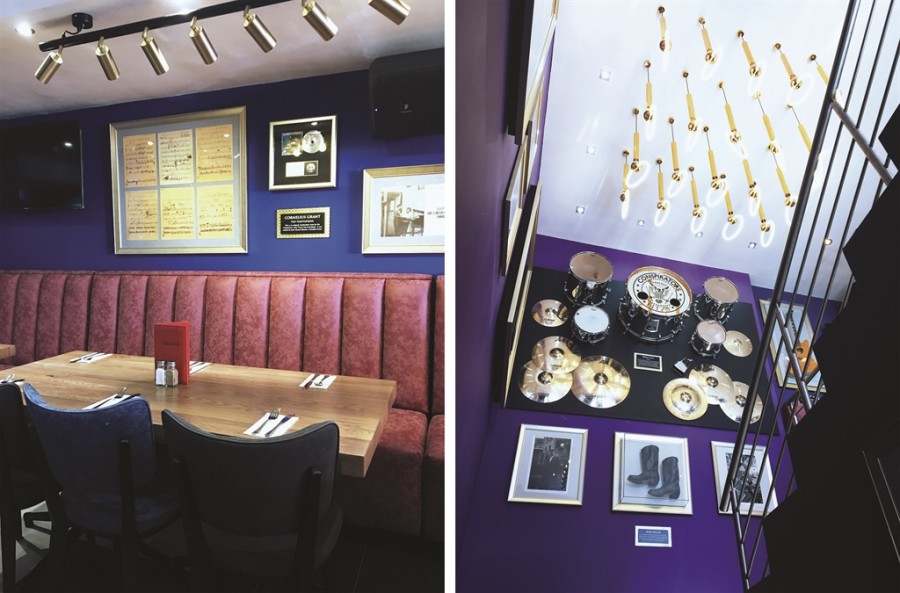 Some of the Memorabilia at Cape Town's Hard Rock Cafe: 
Journeyman's DW Drum Kit – Once belonging to Journeyman drummer Brent Fitz, this drum kit is the main feature at the Hard Rock Cafe and served Fitz throughout 2014 and 2015 during performances with guitar legend, Slash.
Bob Dylan's Boots – The famous musical prodigy Bob Dylan wore these boots on stage for a concert and at one point asked a guitar tech to find him another pair, as he believed this particular pair of boots was 'jinxed".
Kesha's Bodysuit – This little black zippered number was worn by the modern day pop icon Kesha, during one of her live on stage performances. The design perfectly resembles her style, with safety pins, zips and frayed edges.
Temptations' Handwritten Music Sheet – Also gracing the walls of Cape Town's Hard Rock Cafe is the Temptations original handwritten musical score sheet to the song "You're My Everything", written by the band's musical director, Cornelius Grant.
The "I Kissed a Girl" Katy Perry belt – Global popstar and international icon Katy Perry became famous for her song, "I Kissed a Girl" back in 2008 – she wore this classic black suede belt in the music video for this song.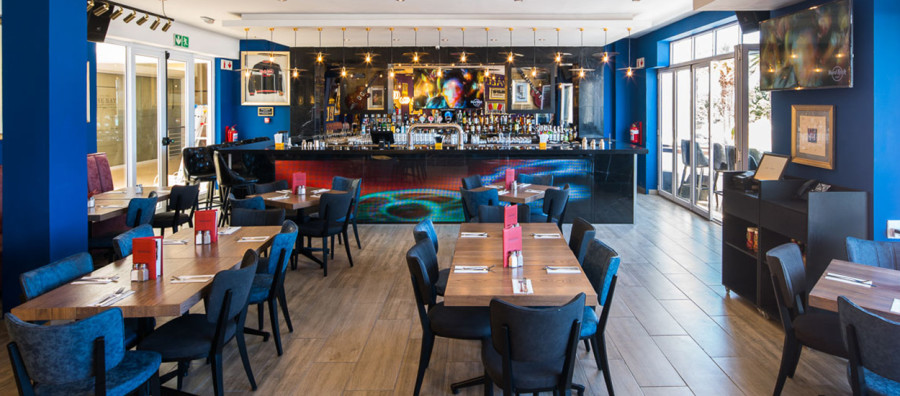 The Hard Rock Cafe is a brand name all on its own – diners can even purchase unique Hard Rock Cafe merchandize to commemorate their time here and be a part of the hype. The Hard Rock Cafe T-shirts are very popular and come in a variety of styles – they rose to fame in the early 1970's and are still a must-have fashion item among the Rock N Roll community today.
Opening Hours: Monday – Sunday from 11 am to 1 am
Contact Number: 021 140 0007
Website Address: www.hardrock.com
Accommodation in Camps Bay:
Camps Bay is an affluent and beautiful seaside suburb that is regularly enjoyed by tourists from all over the world. With the gorgeous Atlantic Ocean and outstretched blue flag beachfront, as well as a selection of amazing restaurants and attractions to be enjoyed, spending a vacation here will result in some unforgettable holiday moments.
Click here to view Holiday Apartments selection of accommodation options in Camps Bay and experience the awesome vibe at the Hard Rock Cafe.