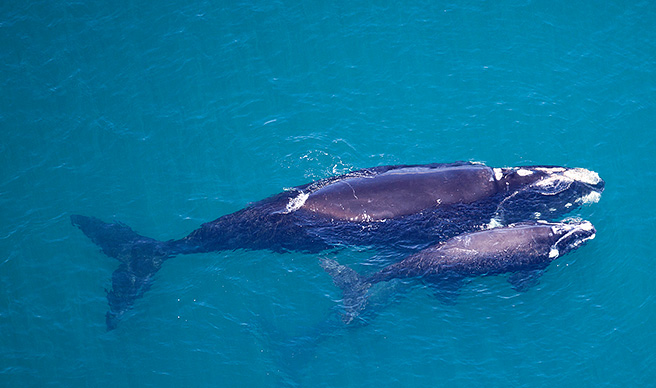 Hermanus is a coastal town in the Western Cape's Overberg region that forms part of the beautiful Cape Floristic region. This inviting coastal village has become synonymous with whale watching, even achieving recognition for being one of the world's top destinations for whale watching. Hermanus is easily considered one of the Overberg's best seaside villages from which to enjoy a magical vacation. Enjoy Hermanus accommodation from our portfolio of apartments, family homes and villas.
Hermanus is the mating and breeding ground of the large Southern Right Whale, especially during the winter months between June and November each year. Oftentimes, these majestic whales will come close to the shore and are known for their playful and inquisitive nature, which makes for enjoyable whale watching experiences. Southern Right Whales are very active and can often be seen lobtailing, breaching, spyhopping and waving their tails out of the water. Other whales to keep any eye out for during your time here include Humpback Whales and Bryde's Whales.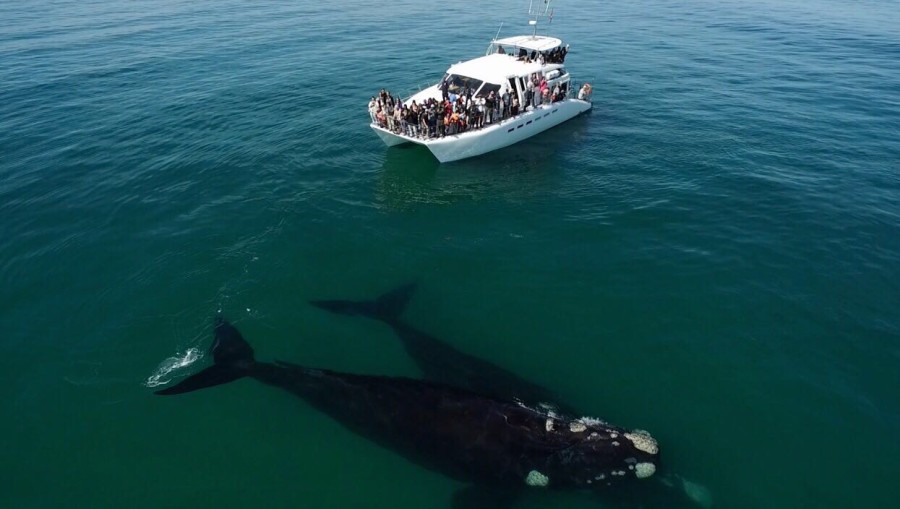 Check out the Whale House Museum to learn more about the marine mammals who have made their home in Hermanus. This exciting museum has digital displays and audio and visual interactions, being very informative to adults and children alike. Museum attractions include the hanging whale skeleton, outdoor sculpture and photographic exhibitions.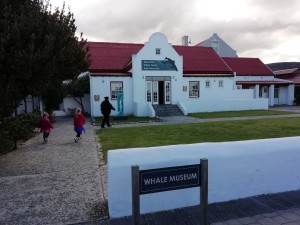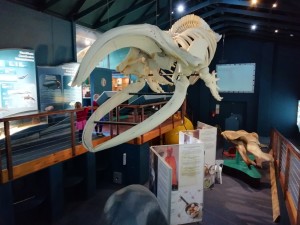 Boasting an array of lovely nature reserves and tourist hot spots, this charming seaside town makes for a delightful holiday location which can be appreciated by everyone, not only offering the attraction of whale watching and some wonderful beaches but also for displaying gorgeous scenery all year around. A relaxing Mediterranean climate and a wide range of activities and attractions adds to the appeal of Hermanus. Visit Breakfast Bay, the town's bustling Village Square near the coast or Fernflook Nature Reserve for memorable adventures during your stay!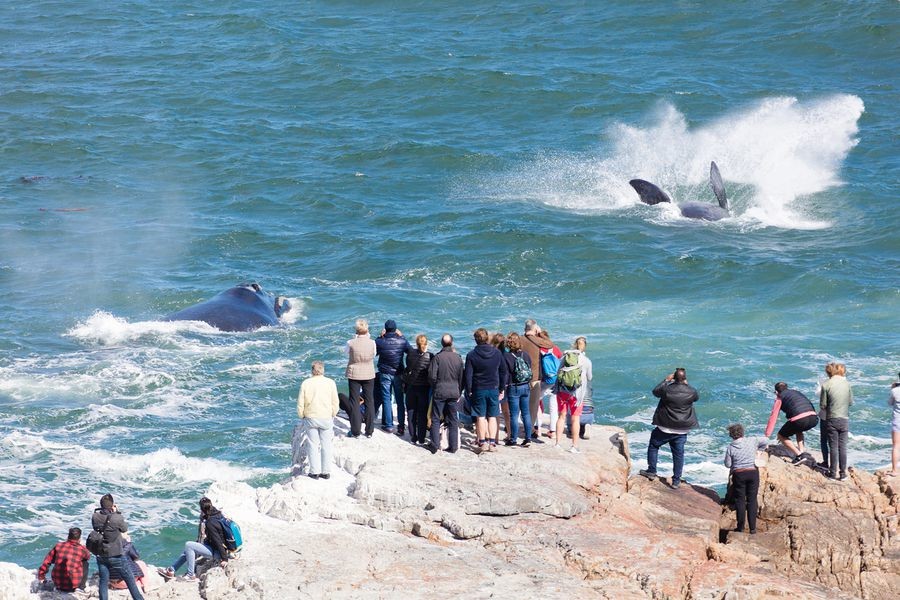 Where to Whale Watch in Hermanus:
Walker Bay, a stunning marine protected area, presents the perfect setting for whale watching in Hermanus, with low cliffs allowing spectacular vantage points out to sea. Sievers Point is also a popular location for whale watching, with whales frolicking not too far from the coast. Beaches such as Grotto Beach and Voelklip Beach are great for whale watching and present opportunities for seaside adventures with the family – whale watching is best enjoyed from the rocks above the ocean waters. The Cliff Path, a 12 km stretch of exquisite Hermanus coastline, is an alluring whale watching destination that attracts travellers from all over the world, with whales seen as close to 5 km's from shore.
Whale Behaviors: 
Breaching: Breaching involves a whale leaping or twirling out from the surface the water, and indicates a whale playing, communicating or soothing skin irritations.
Skyhopping: Most species of whale engage in spyhopping, where the whale holds a vertical position or lifts its head out of the water, in order to survey its surroundings.
Logging: When a whale appears to be resting in a "log like state" on the surface of the water, with their dorsal fin or parts of their back exposed.
Lobtailing: Referring to the submerged whale lifting its fluke/tail out of the water, and then bringing it down to the water's surface with a load slapping sound.
Fluking: Another common behaviour, fluking is much the same as lobtailing in that whales tail lifts out of the water, however this signals the start of a dive.
Blowing/Spouting: When a whale spouts water out of its blowhole, as it exhales moist air from the top of its head. Southern Right Whales have two blowholes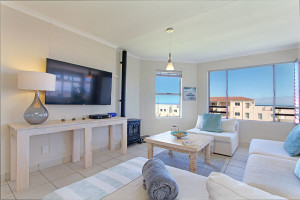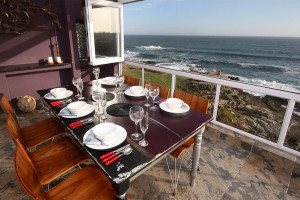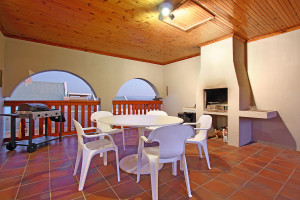 Book your stunning self-catering accommodation in Hermanus for incredible experiences and memories that will last a lifetime! Check in with our Holiday Apartments team of accommodation and travel experts.