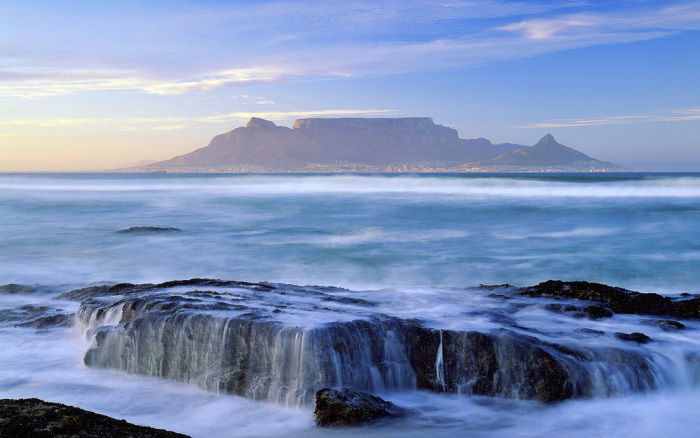 Book your winter holiday accommodation in an amazing Western Cape destination this winter and experience the lure of cooler days, fewer crowds and more savings while on vacation. From the exciting energy and infectious vibe of Cape Town's City Bowl to the rolling and picture perfect hills of Robertson's Wine Valley and relaxed ambiance of the West Coast, there is something to appeal to travellers all year around, with winter being no exception.
Cape Town and its neighbouring cities are considered all-year-round holiday destinations, largely thanks to an amazing Mediterranean climate, which results in cool winters where the ocean waters are warmer and the sun rises later. Enjoy sleeping in during your stay and get ready to discover the wonders of winter in the Western Cape, which proves to be nothing short of spectacular.
Here are some of the best upcoming winter events taking place in and around Cape Town this year. Be sure to book tickets and accommodation early to avoid missing out! Check in with our friendly Holiday Apartment's team, who will gladly assist you in finding your ideal self-catering accommodation.
Franschhoek Literary Festival
This popular annual festival highlights some of South Africa's best authors, much to the delight of literary enthusiasts who have the opportunity to attend and meet those with similar interests. With a focus on inspiring and challenging writers and sharing unique insight and perspectives, the Franschhoek Literary Festival has been a favoured festival for many years. The event takes place in a few venues that are within walking distance from one another, allowing those attending to connect, debate, brainstorm, encourage and learn from one another.
This year, the festival is taking place from the 17th – 19th May, and will include one-on-ones with bestselling authors of books ranging from bestselling cookbooks, fiction and nonfiction to politics, feminism and more. If your favourite South African author is listed on the festival's schedule, you definitely won't want to miss out. Franschhoek is a beautiful location that is surrounded by century-old vineyards and beautiful valleys, making this the ideal location for a festival that celebrates all things literature related.
→  For more event information or to book tickets, click here
→  Check in with Holiday Apartments to book self-catering accommodation in Franschhoek
Robertson's Wacky Wine Weekend 
Wine lovers are counting down to the Wacky Wine Weekend, which is celebrated for its delicious award winning wines, scrumptious foods and live music, attracting tourists to the quiet suburb of Robertson, that is also known as the valley of wine and roses.  This year will mark the 16th year of the Wacky Wine Weekend, offering visitors the opportunity to indulge in wines from the small surrounding villages of the Cape Winelands, such as Ashton, Bonnievale, McGregor and of course Robertson itself.
While the main focus will be on a combined appreciation for wine, this special weekend will also include varied entertainment attracting everyone from romantics to families with children and friends seeking out adventures. Wine estates taking part will include Weltevrede Family Estate, Rooiberg Winery, McGregor Wines, Bonnievale, Langverwacht Winery and Platform 62.
For many, the appeal lies in visiting the numerous and beautiful wine estates and rustic or boutique wineries, as each setting is unique from the next and showcases select wines, as well as hosting other engaging activities. Over Robertson's upcoming Wacky Wine Weekend, a programme of collective activities include exciting food & wine pairings, meeting esteemed winemakers, captivating cellar experiences, family fun, art exhibitions, market stalls, farm drives, trail runs, country cuisine and live music performances.
→ For more event information or to book tickets, click here.
→ Check in with Holiday Apartments to book self-catering accommodation in Robertson
Hermanus FynArts
Expanding over the length of 10 days, the captivating Hermanus FynArts festival beckons travellers to engage with some of the Western Cape's most acclaimed live performers, visit great exhibits, discover a vast array of artistic forms from local talents as well as take in the surrounding beauty of Hermanus, which is known as one of the best whale watching destinations in the world.
This one of a kind event is culturally significant, offering tourists so much within the space of 10 days, from art and wine to music and film. A fusion of creativity and intellectual stimulation, this festival boasts a programme that will inspire locals and tourists, with workshops ranging from making your own sushi and blending your own perfume to writing poetry, beach calligraphy and cake decorating. Performances like Cape Town's City Ballet and the rocking jams of Karen Zoid will complement the FynArts atmosphere, while inspiring presentations will be given across topics of decorative arts, historic trees and more. Another favourite at the festival is the cooking demonstrations, so come hungry and embrace your inner chef.
Hermanus is the perfect winter destination, given that the colder months are ideal for land based whale watching. A selection of amazing restaurants and attractions also add to the lure of vacations spent in Hermanus.
→  For more information or to book tickets, click here.
→  Check in with Holiday Apartments to book accommodation in Hermanus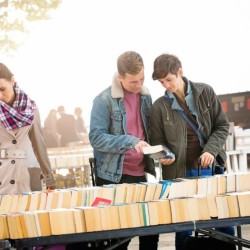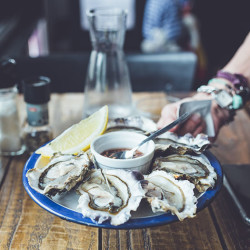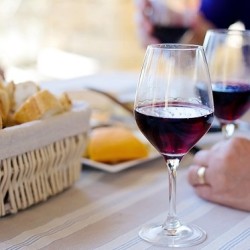 Knysna Oyster Festival
An annual event that brings visitors to the stunning Garden Route suburb of Knysna, the Knysna Oyster Festival is more than just locals coming together to indulge in delicious, fresh and locally sourced oysters – although of course, there will be a fair bit of this!
Known as South Africa's premium sport and lifestyle festival, this Knysna Oyster Festival offers a range of unique sporting activities for all ages, from cycling events to forest marathons and more. Taking place over 10 exciting days, those attending will have time to try some amazing oysters from the region, which are said to be sweeter and tastier than ever in the cooler winter months. Cultivated and wild oysters will be available throughout the event, while champagne or cool white wines are the perfect accompaniment.
For those attending, Knysna is a popular coastal destination in the enviably positioned Garden Route, with lovely beaches and plenty of attractions. Enjoy the finest oysters, great live music and tons of fun at the upcoming Knysna Oyster Festival, taking place from the 21st – 30th June.
→  For more information or to book tickets, click here.
→  Check in with Holiday Apartments to book accommodation in Knysna
Gordons Bay Winter Wonderland Festival
Every year, the quiet seaside village of Gordons Bay hosts the popular Gordons Bay Winter Wonderland Festival of Lights, welcoming everyone to enjoy an array of fun activities with friends and family for two consecutive weekends during the cool month of June.
This is a great way to spend time outdoors close to the beachfront, enjoying time with the family and meeting friendly locals. Much to the delight of visitors, many of the neighbourhood homes are lit up over the course of the festival, taking part in the Winter Wonderland Lights Competition and creating a festive atmosphere. The carnival has rides and entertainment for kids and adults alike, from face painting to an art exhibition and an enchanted, snowy Winter Palace with a photo booth to capture moments, as well as a selection of food trucks and stalls. The festival kicks off on Friday, 14th June with the Winter Wonderland Parade.
Carnival weekends will be 14th – 16th June and 21st – 23rd June 2019, with low entry fees and something for everyone to enjoy. Enjoy Herlderberg's Gordons Bay suburb for exceptional holiday experiences this winter!
→  For more information or to book tickets, click here
→  Check in with Holiday Apartments to book accommodation in Gordons Bay
Cape Town Jive Funny Festival
This month long festival is incredibly popular, taking place in the Mother City's Baxter Theatre and showcasing some of the best comedians and speciality acts that will have everyone in stitches. Every year, this event welcomes thousands of travellers to experience the unique humour of South Africa, never failing to deliver.
As one of the City of Cape Town's premier events, the performers sharing the stage for the show are all hand-picked by the Funny Festival producer Eddy Cassar, while many repeat comedians are invited again and again to share new hilarious performances with a captivated crowd. In addition to an array of amazing local acts, international variety acts also form part of the festival's line-up of acts. Book tickets to enjoy evening performances that are scheduled throughout the month of July, from the 1st to the 28th.
Arrive early to enjoy a drink at the bar area and get ready to laugh till you cry, at this year's Cape Town Jive Funny Festival. The Baxter Theatre is located in the leafy city suburb of Rondebosch, between the slopes of Devils Peak and Table Mountain.
→  For more information or to book tickets, click here:
→  Check in with Holiday Apartments to book accommodation in Rondebosch, or nearby destinations like the City Bowl or Sea Point

With a choice of unique and beautiful holiday destinations under 2 hours from Cape Town airport, guests can embark on adventures of their choosing without needing to venture too far out. Popular winter attractions in or near the city of Cape Town include the V&A Waterfront, watching live shows at the Artscape Theatre or Fugard Theatre or else dining in style at one of the outstanding restaurants along Camps Bay's exclusive ocean facing promenade.
There are many benefits to booking self-catering accommodation through Holiday Apartments for your upcoming trip to the Western Cape, from privacy to experiencing a more authentic stay. Make this winter one to remember!