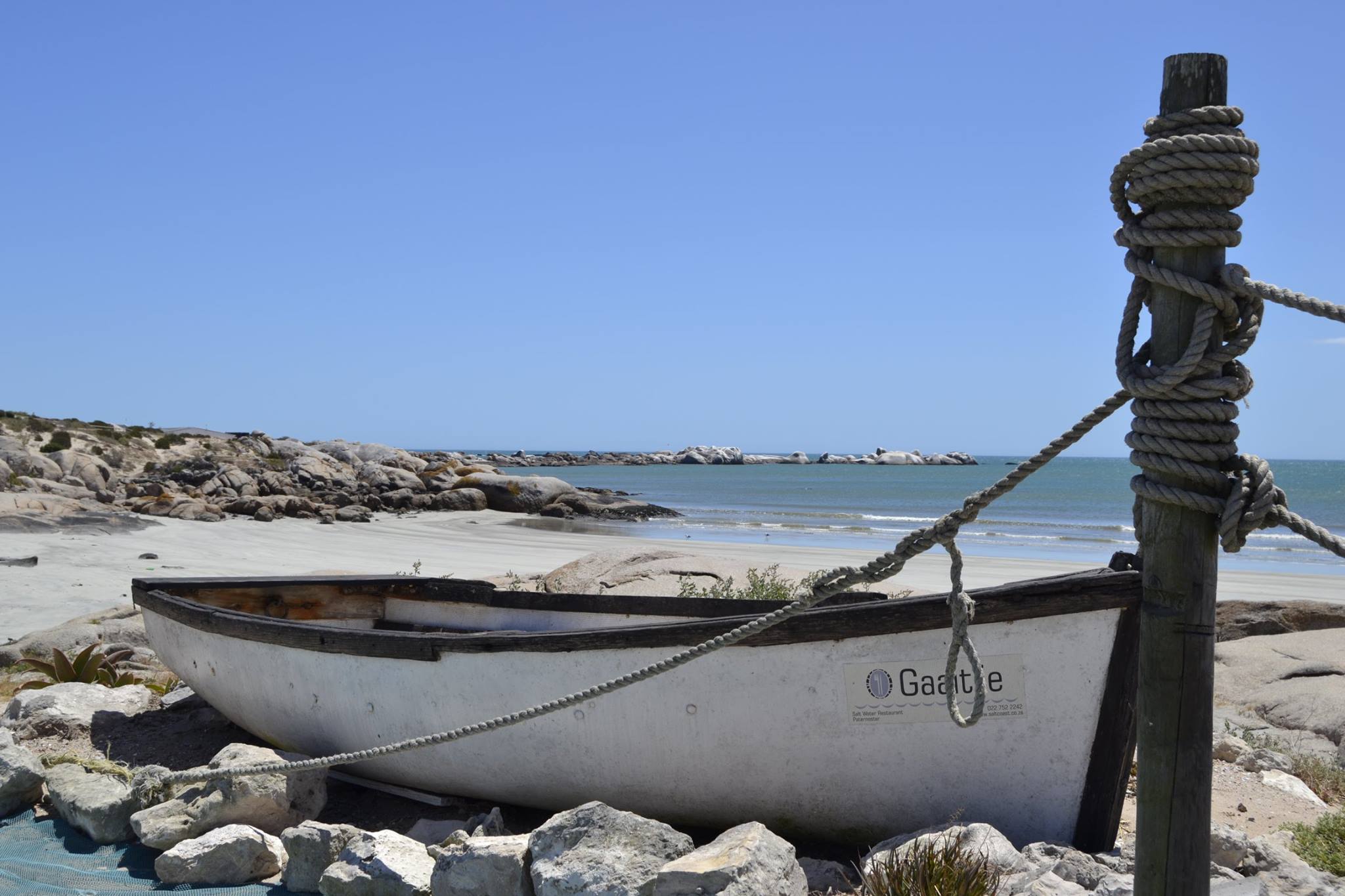 The enchanting Die Gaaitjie salt water restaurant has become something of an institution among locals and visitors exploring the serene coastal village of Paternoster, which is located along the West Coast of Cape Town. Paternoster is one of our countries oldest fishing villages, where tourists can expect a blissful escape from the fast pace of city living.
The idea of dining in a picturesque cottage located on a peaceful beach front conjures up dreamy images – the gentle splashing of waves and the warmth of sea sand between your toes, as fisherman trail off into the distance and families with children fly kites and enjoy leisurely strolls. Although these postcard inspiring images seem far-fetched, they really do come to life in Paternoster and there is no better vantage point from which to enjoy these scenes than by dining at Die Gaaitjie.
This wonderful coastal restaurant is considered a favourite in the area, pretty much a "rite of passage" for guests spending time in Paternoster and creating what will eventually become life-long memories. Visiting Die Gaaitjie is definitely worth the scenic drive to Paternoster from one of its neighboring suburbs, for a friendly family lunch or romantic sunset dinner.
Established in 2009 along the fabulous Voorstrand beach front, Die Gaaitjie restaurant has captured the attention of a few renowned sources over the years and has been the subject of much excitement among travelling "foodies". Here are some of Holiday Apartments favourite reviews:
"This little cottage on the beach makes for a perfect summer supper with friends or romantic dinner watching the waves." Eat Out Magazine.
"The best seaside restaurant in Paternoster" South African Country Life.
"Fresh fish, an unbeatable location, and warm West Coast hospitality will ensure we visit again."  The Inside Guide.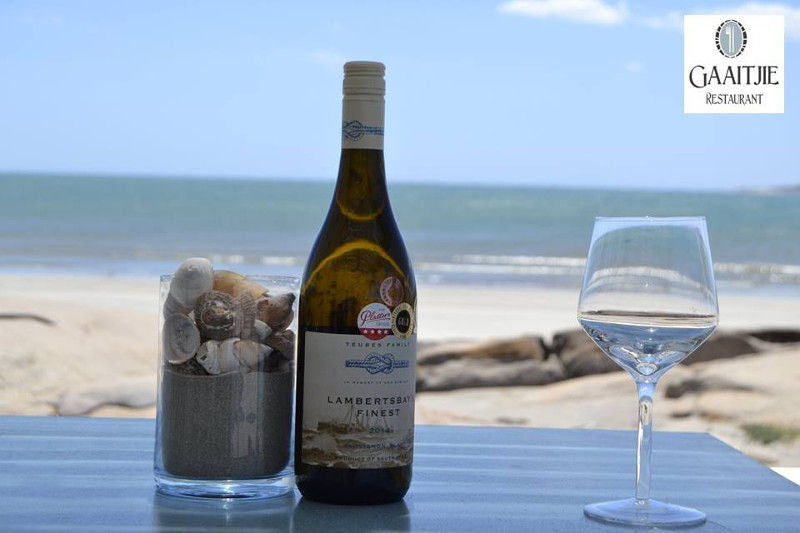 This small eatery by the sea is family owned and has welcomed a number of tourists to enjoy scrumptious seafood (among other cuisines) as the blue Atlantic Ocean lies before them and white sandy shores seem to carry on forever. Chef and owner of Die Gaaitjie, Jaco Kruger, has an impressive history, having worked in a number of fine-dining restaurants, both locally and internationally.
The contemporary food menu at Die Gaaitjie celebrates Asian influences as well as some South African favourites with a little something extra, bringing forth beautifully presented and lovingly prepared dishes. Balancing the harmony and splendour of the serene coast with a love for great food and customer service, Die Gaaitjie has earned its place on top of the list when it comes to memorable dining along the West Coast, a favourite among restaurants located in the Paternoster area. 
Die Gaaitjie restaurant also has a wonderful and warm ambiance, located along the seaside in a traditional white wash fisherman's cottage that is more than 80 years old – the owners have kept the building mostly unchanged, still using the original hearth for cooking.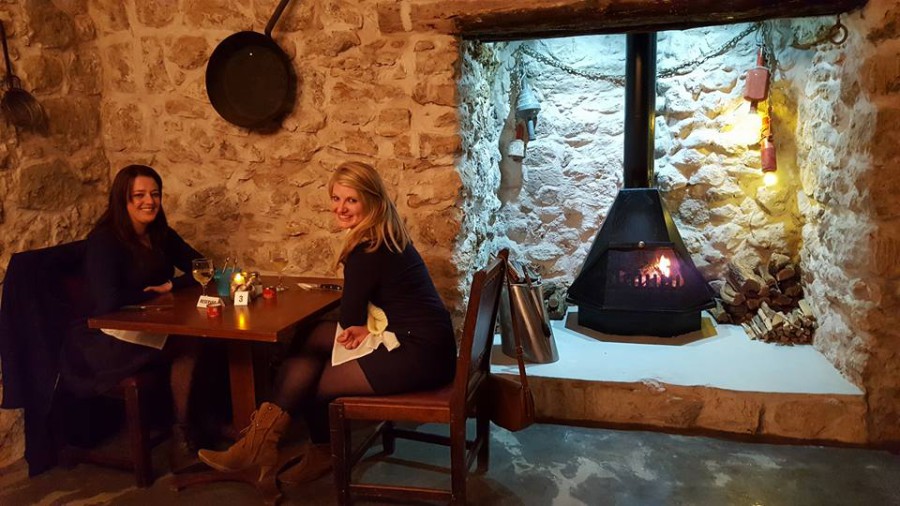 What better way to soak up the exquisite beauty of the West Coast than to wine, dine and delight in time at the wonderful Die Gaaitjie restaurant. Because this location is so special, Die Gaaitjie has also been the chosen venue for a number of romantic beach weddings and other significant celebrations.
Enjoy fresh and flavourful local produce and indulge in amazing dishes when visiting Die Gaaitjie restaurant in Paternoster. It is important to book your place beforehand, especially over weekends and during the holiday season.
Get in touch with Die Gaaitjie:
You can get in touch with the manager of Die Gaaitjie restaurant, Valme Jooste, for any additional information or to make a booking.
Email: reservations@gaaitjie.co.za
Website: www.gaaitjie.co.za
Call: 022 752 2242
Address: Off Sampson Street, Paternoster
Looking for Accommodation in Paternoster?
Enjoy Holiday Apartments full range of self-catering accommodation options in Paternoster, just a few minutes away from Die Gaatjie restaurant and the stunning beach front. Have a look at our website to find the perfect holiday apartment, home or villa for your upcoming holiday!
While enjoying your stay in Paternoster, be sure to discover some of the very best attractions along the fabulous West Coast.