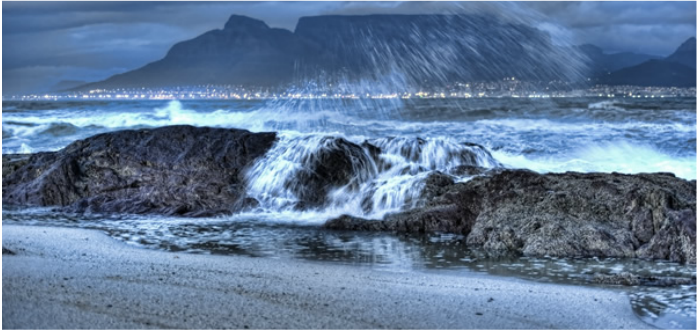 A winter holiday in Cape Town and its beautiful surrounding suburbs is always a good idea. Make this winter memorable by embracing the cooler weather and cloudier skies in one of the most exciting holiday destinations in the world. The striking natural assets of Cape Town and its surroundings are always a sight to behold and the comfortable Mediterranean climate means that even in the coldest months of the winter season, the Western Cape remains pleasant and both indoor and outdoor activities can still be enjoyed.
Winter is actually the ideal season for experiencing a myriad of attractions while on vacation in Cape Town. In addition to spending many lazy days inside enjoying stylish winter accommodation, guests will find themselves lured outside and engaging in all sorts of exciting activities – the Cape has a way of casting its spell for curiosity over travellers, regardless of the weather. Of course, Capetonians are hoping for plenty of winter rain this year, which will provide some much needed relief from the drought.
During winter, those visiting Cape Town and its surroundings can benefit from the many seasonal discounted rates as well as fewer crowds. This is also a popular time to take a road trip up the West Coast to discover some of the small villages by the seaside, or else spend days embarking on adventures that could include wine-tasting, water sports or shopping.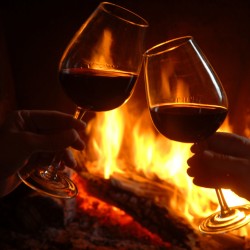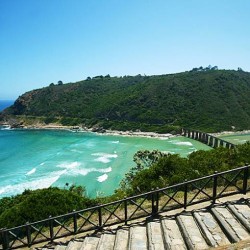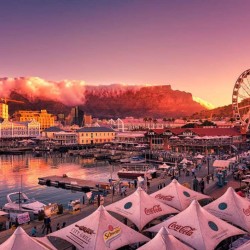 The Best Winter Attractions:
Surfing and Water Sports: The cooler months between May and September are often considered the best time for water-based activities like shark cage diving (for adrenaline junkies) and whale watching, these months are even great for surfing – the Atlantic ocean waters are at their warmest in winter between the months of June to August.  Cape Town was recently named by Surfer as one of the top 10 surfing cities in the world! Beaches that are best enjoyed for surfing and kite-surfing include Big Bay Beach in Bloubergstrand, Muizenberg Beach, Long Beach in the small village of Kommetjie and the popular Llandudno Beach. Enjoy winter accommodation in the City Bowl to be close to many of the best beaches.
Catch a Show: Cape Town is home to some of the most inspired theaters in South Africa that include The Fugard Theatre, Baxter Theatre and Artscape Theaters, all of which play host to incredible plays, beloved musicals and productions of both local and international varieties all year around; book winter holiday accommodation in the heart of Cape Town's city centre to be near all the excitement . The lovely Theatre on The Bay in Cape Town's luxurious Camps Bay suburb is located right along the beachfront, with an intimate atmosphere and a variety of unique shows planned throughout the year. Book winter accommodation in Camps Bay for a luxurious and unforgettable stay.
Shopping Sprees: Visitors can choose from an endless variety of alluring shopping hot spots while staying in Cape Town this winter, such as the famous V & A Waterfront Shopping Centre, which is home to over 450 retail outlets, an array of fantastic restaurants and the enchanting Two Oceans Aquarium – with winter accommodation in the V&A Waterfront as well as the Waterfront Marina, guests will be spoilt for choice. The popular Blue Route Shopping mall is a favourite among visitors to the city. Canal Walk Shopping Centre forms part of Century City and is perfect for a memorable day outing with family and friends; guests can enjoy go-karting and the indoor and outdoor food courts and choose to enjoy winter accommodation in Century City or Milnerton to be close to Canal Walk Shopping Centre. Check out our "A Shopper's Guide to some of Cape Town's most exciting Shopping Malls" blog post for more information.
The Garden Route: The Cape's famous Garden Route is a wonderland of natural splendour during the winter months of the year. Winter is the perfect time to spot whales and dolphins from many beaches found in the garden route; while adventure-seekers will appreciate zip-lining offered by the thrilling Tsitsikamma Treetop Canopy Tour which is located in a stunning indigenous rainforest. The Garden Route is also home to some world-class golf courses and estates that attract many of the country's (and worlds) most esteemed golf players. The Garden Route is all about getting in touch with nature, so be sure to visit the Robberg Nature Reserve in Plettenberg Bay and the Map of Africa in Wilderness for unique and unforgettable experiences. Spend your winter holiday in the Garden Route for a truly unique experience.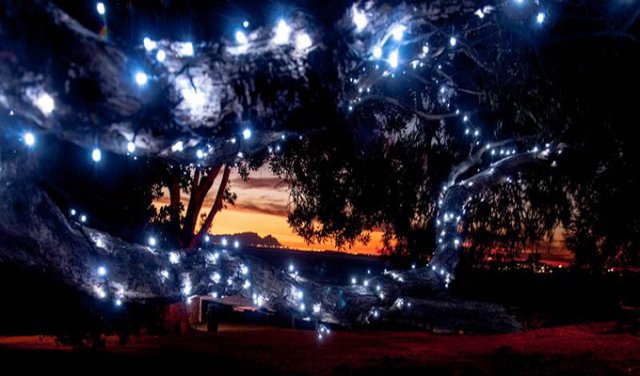 The Best Winter Events:
The Pick 'n Pay Knysna Oyster festival:  This winter, the beautiful village of Knysna in the Garden Route will host the annual Pick 'n Pay Knysna Oyster Festival from the 29th June – 8th July. This event is the perfect excuse to enjoy a winter getaway to this stunning destination with loved ones. This exciting 10 day lifestyle festival has a fun-filled programme that consists of engaging sports, live music, a multitude of family activities, kid's entertainment and of course amazing seafood and fresh (local) oysters. There is something for everyone to enjoy at the Knysna Oyster Festival, while enjoying the true Garden Route hospitality. Choose from our stylish selection of accommodation options within Knysna to book your holiday stay for winter.
Concerts at the Grandwest Casino: The Grandwest Casino is not only an excellent casino and entertainment setting; visitors can also book tickets to live shows taking place regularly at the Grand Arena – these shows range from performances of local and international bands, so keep a lookout for your favourite artists and book your tickets. Some of this winter's best shows include the return of UB40 on the 15th May, a reggae band that has won many hearts over the years, as well as the popular Disney on Ice show that is scheduled to run from the 11th July – 15th July. Book your winter holiday accommodation in Milnerton to be close to Grandwest Casino during your stay.
The Dino Expo at Stellenbosch Town Hall:This spectacular dinosaur expo in Stellenbosch of the Cape Winelands will transport visitors to a prehistoric time where dinosaurs roamed forests freely and all the make-believe becomes real. The popular Dino Expo will allow kids access to a variety of activities such as the Jurassic Tour, a Dino fossil digging competition and jumping castles, while paid activities (costing under R30) will include fun Dino Rides and Dinosaur Instant Photos. The suburb of Stellenbosch is a relaxing destination for a vacation with the whole family in tow, book your self-catering holiday accommodation in Stellenbosch from our stunning selection.
Gordons Bay Winter Wonderland Festival: In the middle of winter, the seaside suburb of Gordons Bay in the Cape's Helderberg region becomes a magical sight due to its striking annual Winter Wonderland Festival of Lights. Many consider the carnival weekends to be the best part of this winter event, with a fun park and rides open to both young and old. Take photos in the enchanting Winter Palace amidst the "snow", participate in the talent competition, visit the music tent each day for some epic performances and indulge in some scrumptious foods and warm drinks served from local food trucks. Enjoy a holiday close to all these winter festivities by booking your self-catering accommodation in Gordons Bay. 
Artscape Theatre in Cape Town: Known as Cape Town's main performing arts centre and located in the heart of the city centre, the Artscape Theatre plays host to many of the best local and international performances, ranging from ballet and comedy to beloved musicals and plays. During winter this year, highlight shows to look forward to include The Sounds of Music, a classic and uplifting musical with tickets available from the 6th May – 27th May. For those who wish to experience a culture music performance, the Oliver Mtukudzi concert will give a taste of Africa on the 15th June. The famous Afrikaans rock n roll songstress Karen Zoid will be performing at the Artscape on the 19th June.
Learn more about Holiday Apartment's excellent car rental service by clicking here. With so much to do in and around Cape Town during the winter season, guests from around the world can experience an incredible vacation. In South Africa, the winter season occurs between June and August, however the weather usually starts to cool down from the month of May, and is still cold during September at the start of spring.