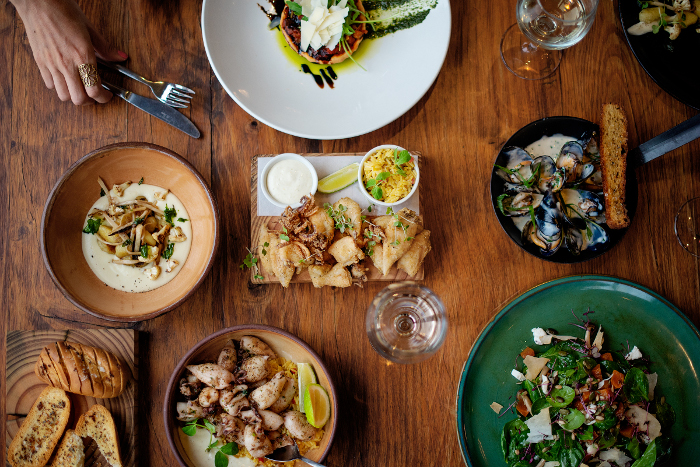 Although it has been described as "A little piece of Ibiza in Cape Town", foodies, sunshine seekers, winter wanderers or simply anyone able to appreciate the craft of a lovingly prepared dish now have the opportunity to discover the recently launched Shimmy Beach Club's winter menu, featuring a myriad of delicious meals for all to enjoy during the colder months ahead.
Shimmy Beach Club is something of an institution among Cape Town's elite, offering enhanced dining and lifestyle experiences with the vantage point of exceptional Atlantic Ocean views.  Shimmy Beach Club can host private functions and parties, while also being a popular choice among visiting families with children. Created to perfection and propelling Shimmy Beach Club into the spotlight yet again, diners (regulars and new comers alike) can indulge this winter and ignite their senses with the sophisticated cuisine prepared by Chef Adrian Cook. Situated in the V&A Waterfront and overlooking the ocean with a striking backdrop of Table Mountain, diners are certain to enjoy a memorable time and fall in love with Cape Town's winter season for all the right reasons!

This combined 2018 Shimmy Beach Club winter menu embraces all things wonderful in winter, offering a selection of dishes for every taste, occasion and craving. A mere glimpse at this oh-so mouth-watering menu will have your senses tingling – it certainly did for us!  All the ingredients used are fresh, seasonal, locally sourced and beautifully prepared. Health conscious diners need not break any winter dieting rules; simply enquire about Shimmy's carb-free pizza and sushi options, or ask about their vegetarian varieties.
Begin your journey of indulgence with one of Shimmy's winter starters and choose from the likes of potato gnochi with truffle cauliflower puree served with sautéed oyster mushrooms and a sage beurre noisette, grilled or fried baby patagonian calamari with savoury rice and tartar sauce, and for meat lovers a flavourful venison and leak ragout with red wine poached pears and a red wine reduction sauce. We also love the autumn inspired maple roasted butternut & sautéed exotic mushroom salad!
Choose to dine inside the restaurant or else on the restaurant's deck if the weather is warm. The Whiskey Room and VIP Room are both perfect for private and sophisticated functions, adding exclusivity to your experience. The exclusive Shimmy Beach Club is renowned for its exceptional dishes, fantastic venue, amazing parties and trendy Shimmy Lounge – guests can except great service all year around with winter being no exception.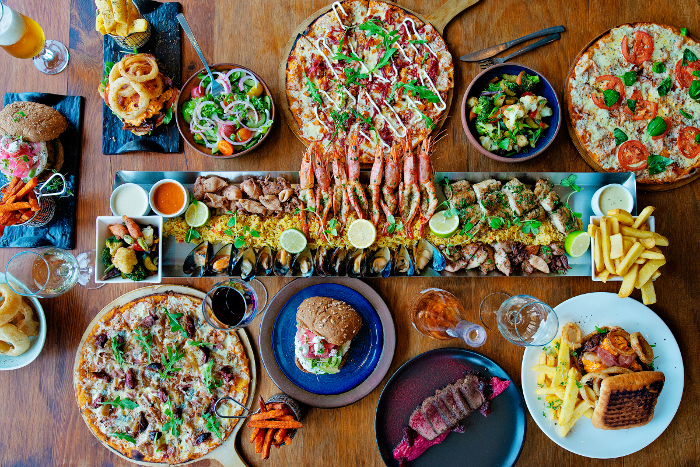 Shimmy Beach Club's selection of winter main courses add warmth to any cloudy and cold day, while still remaining true to its reputation of providing diners with flavourful (and hearty) meals. This menu features meals that are both wholesome and contemporary, for the perfect outing with friends or family.
While the menu includes favourites like pizza varieties and a comprehensive and divine sushi menu and dim-sum menu, diners will also be able to choose from unique dishes such a traditional chicken and mushroom pot pie that is served with pumpkin fritters in a caramel sauce, a balsamic glazed biltong encrusted ostrich fillet on roasted beetroot and hummus puree, the inspired barbecue pulled pork belly burger or the ever-popular beer battered fish and chips. These are just a few main courses featured on the winter menu – come and decide for yourself which dishes are your favourite.
For vegetarians diners, the red lentil vegetarian burger is a great option and is served on a fresh wholewheat bun with avocado, pickled red onion, radish, crumbled feta, yogurt and a dill dressing with a side serving of delicious sweet potato fries.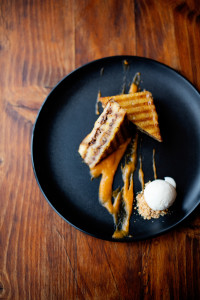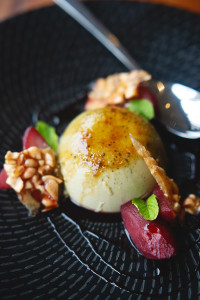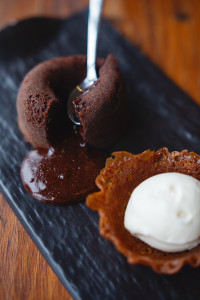 Of course, no outing to Shimmy's is fully complete without a sweet ending – with a sensational selection of 'winter inspired' desserts to choose from visitors will be spoiled for choice. The decadent pecan nut, apricot bread and butter toasted sandwich is served with apricot gel and vanilla ice-cream, promising to put a smile on any dessert-lover's face and definitely on top of our list of treats to taste this winter!  The trio of spring rolls with milk tart, cape brandy and fondant filling each have an accompanying dipping sauce and is undoubtedly another stand out dish, while the baked pear pudding served with a pistachio nut ice cream and white chocolate shards has us eagerly anticipating our visit to Shimmy Beach Club this winter!
Make your Shimmy Beach Club winter booking:
Adding even more allure to the sensational Shimmy Beach Club is this year's not-to-be-missed winter specials, which will be running until the 26th June 2018. Every Tuesday diners can enjoy an amazing "50% off everything offer" – this is perfect for those who want to try the winter menu while on a tight budget.
Please note that Shimmy Beach Club will be closed from the 1st July to the 3rd August 2018. Regular Opening hours: Monday – Friday from 11 am to 11 pm | Saturday 11 am to 4 am | Sunday 11 am to 2 am.
Call: 021 200 7778
Email: info@shimmybeachclub.co.za
Book Holiday Accommodation in Cape Town:
Enjoy a wide selection of self-catering holiday accommodation options close to Shimmy Beach Club, to experience an unforgettable vacation in the Mother City. Choose from Holiday Apartments' stunning selection of holiday accommodation options located in the City Centre of Cape Town, near the V&A Waterfront, in the trendy city suburb of De Waterkant or even in the luxury Atlantic Seaboard suburbs of Camps Bay or Sea Point, just a short drive away from Shimmy Beach Club and a variety of attractions.