It is in Paternoster, a quaint seaside village along the West Coast of Cape Town, that almost any caliber of holiday can be experienced. From a short and sweet weekend of romance to a family holiday in a spacious home or a lengthy escape with friends to the beachfront, this West Coast suburb offers an amazing escape. Not only is this small area popular among local Capetonians in search of relaxation, Paternoster is also a gem that tourists often come across almost in passing, only to revisit time and time again as a favourite holiday destination for vacationing in the Western Cape.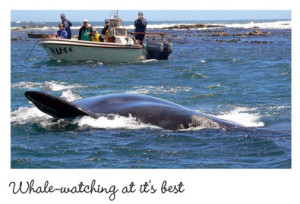 But what exactly is it about Paternoster that leaves a lasting impression on visitors and is alluring to so many? Of course, the outstretched white sandy beachfront is uninterrupted and perfectly complemented by a postcard perfect background of whitewash cottages and village ascents – this creates a relaxing experience like very few others that can still be discovered in South Africa, as well as across the world.
Many tourists appreciate whale and dolphin watching from Paternoster's vast beachfront, while penguin, seal and bird watching are also frequently enjoyed. For those who want to enjoy more of the ocean, exciting attractions like kayaking, kitesurfing and even scuba diving allow tourists to embrace new adventures and connect with the natural beauty of Paternoster. Of course, as with most popular holiday destinations, Paternoster is also home to an array of inviting restaurants, many with an emphasis on serving freshly prepared seafood.
As Cape Town's oldest and most welcoming fishing village, it is normal to find local fisherman departing out to the calm sea early in the mornings, returning later to show off their catch of the day and even sell their freshly caught fish along the beachfront. This beautiful village is also famous for producing excellent seafood, most especially lobster, and it is highly recommended that visitors try "Bokkoms" (a fish biltong delicacy that is prepared by locals) at least once during their stay.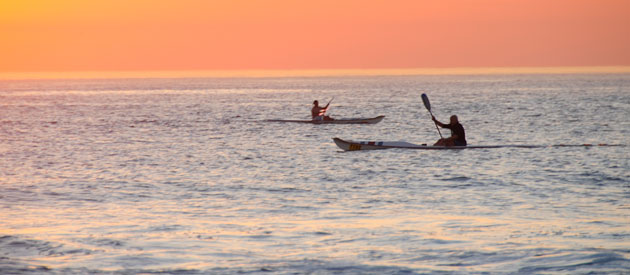 Discover Paternoster:
Paternoster Beach – Lined with colourful wooden boats and boulders, Paternoster Beach is family-friendly and beautiful all throughout the year, with its pale sand and bright blue ocean water. Fishermen are regulars at this beach, as are local families and groups of friends. Paternoster beach is also great for sea-kayaking, windsurfing, horse riding and of course whale and dolphin watching.
Stone Fish Studio – Paternoster's charming Stone Fish Studio is located in an historical building, dating back to 1863. This small and friendly gallery showcases creative talents from the Western Cape that include works of pottery, paintings and sculptures.  There is also a cozy Wi-Fi lounge in the studio where visitors can enjoy a fresh cup of coffee and unwind.
Drikus Horse Trails – Take in the naturally enchanting surroundings of Paternoster from a unique perspective with Drikus Horse Trails. Holiday guests can enjoy the relaxation of a sunset over the ocean, while riding a horse and being led by a tour guide who has a love for the area. You can even arrange to enjoy a beach picnic during the trail.
Kayak Paternoster – Soak up the African sunshine and tap into your adventurous side while on holiday, by embarking on a kayaking adventure with Kayak Paternoster. These Kayak trips are open for everyone to enjoy, even first-timers.  During the trip, you could potentially spot dolphins, whales and even an adorable penguin colony.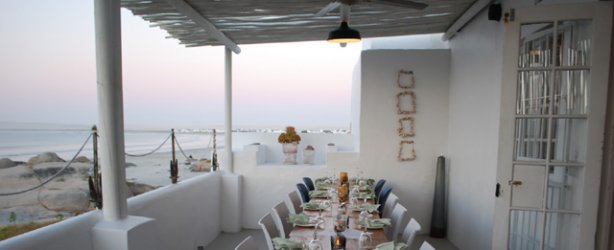 Dine in Paternoster:
Die Wolfgat – This beautiful restaurant is perfect for celebrating a special occasion or enjoying a magical night out, with a seasonal menu that showcases indigenous ingredients that are specific to the surrounding West Coast and a focus on delicious seafood. Die Wolfgat only allows up to 20 diners per sitting and displays amazing views of the beachfront.
Die Gaaitjie – Combining style with a rustic edge, the welcoming Die Gaaitjie restaurant is perfect for a memorable outing and is beautifully positioned across the oceanfront. The building is more than 80 years old and the original hearth is still used for cooking! Diners can expect sensation Asian inspired meals, as well as (of course) sensational seafood.
Timeless Coffee – Pop into Paternoster's favourite coffee shop, Timeless Coffee, to enjoy freshly baked goodies, a friendly atmosphere and a hot cup of coffee or tea – visitors can even bring their furry friends along, as pet are welcome. There is place to sit both inside and outside, while everyone can also make use of the free Wi-Fi to keep connected.
Paternoster Accommodation:
Paternoster is able to accommodate holiday goers who are on a budget, as well as those who are seeking the ultimate luxury stay, with no expense spared. From lovely self-catering holiday apartments and holiday homes to elegant holiday villa's just moments away from the sea, Holiday Apartments range of accommodation options in Paternoster will inspire everyone to start packing for a getaway by the seaside.