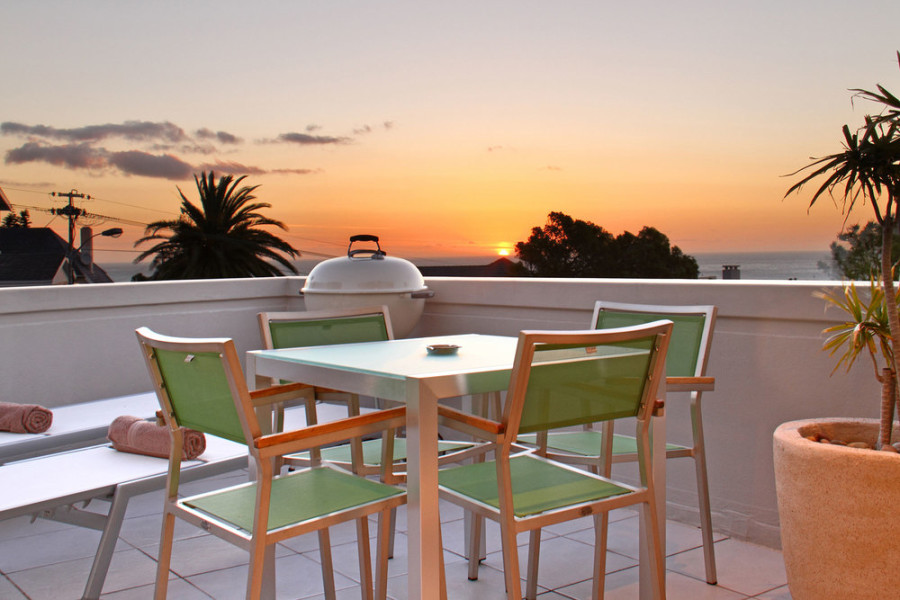 Booking holiday accommodation in and around Cape Town is always a good idea. With an endless supply of naturally beautiful beaches that are great for swimming, surfing and kitesurfing as well as countless attractions both in the city and around the West Coast, tourists and visitors of all ages can fall in love with the Mother City at any time of the year.
As with many other major tourist destinations around the world, there is the usual question of what type of accommodation should be booked as loved ones get together to plan their upcoming trip to the Western Cape in eager anticipation.
Traditionally, bookings are either made in tried and tested hotels or cosy bed and breakfasts, but for the past few years guests have been booking accommodation in the more unique settings of self-catering accommodation in Cape Town that offers an array of choices between self-catering holiday apartments, homes or villas.
Self-Catering Holiday Apartments:
  
Most of Holiday Apartments' self-catering apartments have stunning views, either of the city or of the Atlantic Seaboard. The advantage of spending a vacation in a self-catering apartment can include heightened views, balconies and access to communal facilities like swimming pools, gym's, kids play areas and so on.
Spending time in a luxury self-catering holiday apartment is the ideal choice for a romantic getaway, providing intimate accommodation that is usually more affordable than a hotel room. Cook meals together in a kitchen that offers all necessary amenities and create lifelong memories with your significant other. Business travellers also enjoy sharing a holiday apartment that provides separate en-suite bedrooms and a shared living space.
Without the formality and structure of hotels and B&B's, self-catering accommodation in Cape Town allows holiday guests to experience a vacation in their own short term rental, where they are free to come and go at their own pace and entertain friends in true Capetonian style. These luxurious and fully furnished self-catering apartments are equipped with all essentials, and have also been fitted with thoughtful amenities and extras, to ensure that guests want for nothing during their stay.
Self-Catering Holiday Homes: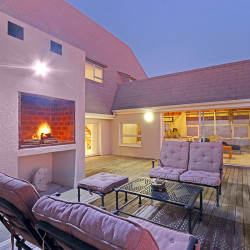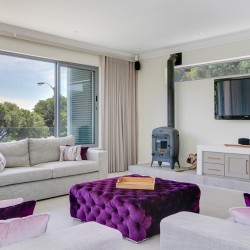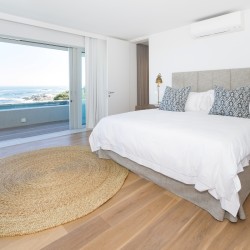 While embarking on holiday travels with a large group of friends or family, guests will be delighted by the many options for self-catering holiday homes around Cape Town. These lovely homes are usually very spacious and can expand over 2 or more stories, oftentimes including private gardens, modern deck areas, plenty of space to entertain both inside and outside and patios or balconies with views. Smaller holiday homes provide more privacy while still possessing these highly-sought after qualities.
Choose your ideal self-catering holiday home from our wide and attractive selection. Guests can choose from stylish and modern holiday homes close to exciting shopping malls and attractions to charming and rustic homes with tranquil surroundings, located just minutes from the beach.
When travellers find themselves in Cape Town, a large part of the appeal is the culture of our people, the trends we set and the traditions we keep. A self-catering home is a great way to enjoy your stay to the fullest and take in a more authentic overall experience. Many of our holiday homes have braai's (socializing over a casual braai is a popular South African pastime) that are either built in or else free-standing.
Self-Catering Holiday Villas: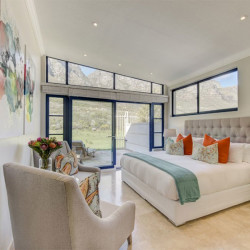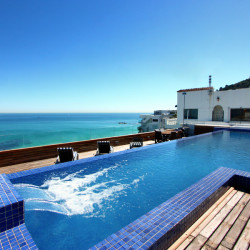 When guests are in search of a vacation that spares no expense and is unsurpassed in luxury and class, Holiday Apartments also boasts an exceptional range of self-catering holiday villas of a 5 star standard. These villas can include anything from Jacuzzis and flow rim swimming pools to glamorous spas, indoor fireplaces, stunning decor and art pieces as well as exquisite views of the ocean, city or surrounding natural beauty or architectural landscapes of the city.
Each self-catering holiday villa in and around Cape Town has a unique set of characteristics that sets it apart from the next. It is easy to decide on features that elevate your holiday experience, such as (for example) Wi-Fi and DStv connection, a fireplace, ocean views or a spacious garden, and then add all of your preferences together as you search for self-catering holiday accommodation that is just right for you.
More often than not, self-catering accommodation booked though Holiday Apartments includes extras like housekeeping, secure parking and close proximity to the many attractions that are available in the area.
Where to Book your Self-Catering Accommodation:
Popular holiday destinations include the upmarket seaside villages of Camps Bay and Green Point, the trendy inner city suburb of De Waterkant as well as the vibrant Cape Town City Bowl. These alluring areas in the Western Cape have been favored among visiting tourists for years.
For a more relaxing vacation not far from the city, the famous West Coast offers guests unparalleled views of Table Mountain from across the Atlantic Ocean in the lovely areas of Bloubergstrand and Melkbosstrand.
Click here to enjoy Holiday Apartments' full range of self-catering holiday accommodation options in and around the city.