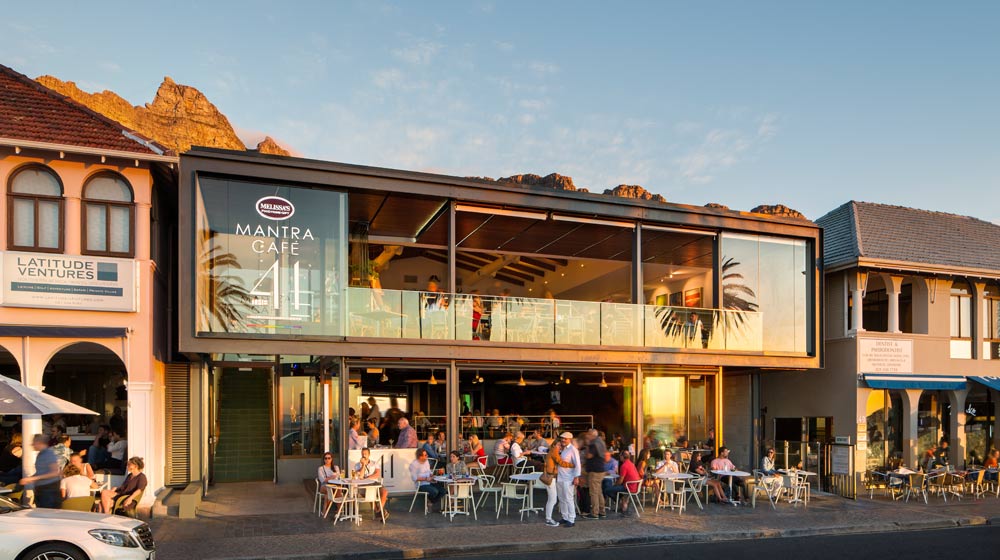 The 41, celebrating contemporary cuisine and the coming together of friends, is one of Camps Bay's most irresistible restaurants. Having opened in the stunning suburb of Camps Bay in October 2016, The 41 Restaurant has already welcomed guests from all walks of life and is considered by many to be a favourite restaurant. Breathtaking and uninterrupted views of the ever famous sunset strip, Camps Bay beach, and the deep blue Atlantic Ocean are on full display, so consider bringing your camera along and maybe even capture a few sneaky photos of the very 'instagramable' dishes.
With its trendy and inviting indoor and outdoor dining areas, spectacular location and inspired drink and food menus, the success of The 41 restaurant is clearly the result of passionate industry professionals with a penchant for the finer things in life, as well as the tastiest… It is easy to see why owners Giles and Nicolas first fell in love with the space, even relocating to Cape Town to bring their vision to life and apply themselves in the day to day running and management of The 41 restaurant.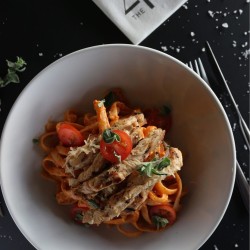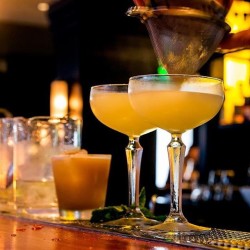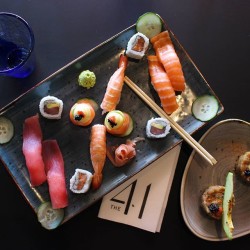 The 41 Menu
The standard of each dish served at The 41 Restaurant is said to be extraordinary, which comes as no surprise after learning more about the head chef, Aristotle Ragavelas, who is something of a legend in (and out of) the kitchen and a truly remarkable chef. In addition to training in the Michelen-Starred Spondi restaurant in Athens and heading up kitchens in Mykonos and the Greek Alps, Aristotle has also been an established head chef in the kitchens of world-class restaurants like Byzance in Johannesburg and Raggafellows in Hout Bay (which he also co-owns). The 41 Restaurant's versatile food menu is influenced by international flavours that showcase the best local produce and ingredients.
We love that the diverse menu is suited to all tastes and occasions. Various options include seafood, burgers, pizza and sushi. The 41's Signature Dish is the Ostrich, paired beautifully with a scrumptious Chakalaka salsa, Phutu maize pap and Atchaar Yoghurt. Other favourite dishes include the Kataifi Prawns and Pork Ribs, all featured on the restaurant's Summer Menu. The 41 also serves breakfasts over the weekend between the hours of 9 am and 11:30 am, perfect for those early morning risers enjoying their luxury holiday in Cape Town and getting a head-start to a day of discovery. Keeping things interesting, the already comprehensive 41 menu features 3 new and inspired dishes every day, to indulge diners who have a sense of adventure.

The 41 Ambiance 
The 41 Restaurant stands apart among neighbouring eateries in Camps Bay for its awesome "night life" vibe – diners can look forward to live performances from chosen DJ's, bands and musicians to add even more excitement to their experience. With so much to offer, The 41 Restaurant is often chosen as the ideal setting to hosts private functions throughout the year, from parties and dinners to work conferences and launches.
Expect the restaurant's design and decor style to be cool and sophisticated, with contrasting black and white furniture, eye-catching light fixtures and seating options that offer diners amazing views of the beachfront. Sunset views from The 41 are something to behold, make your dinner reservation a little earlier to see for yourself!
For those simply appreciating the unsurpassed beauty of Camps Bay, stop in for a refreshing cocktail at The 41 Restaurant to be enchanted by the views and encircled by fresh ocean air. With an on-sight mixologist designing unique cocktails (giant cocktails included!), The 41 can easily be enjoyed for drinks with friends before a night out exploring more of Cape Town.  The wine list features a selection of carefully chosen wine's that can perfectly accompany any meal or be enjoyed on its own. For the ultimate indulgence, the alluring Mumm Champagne bar fountain elevates the experience even further. During the week, The 41 restaurant regularly runs specials on their cocktails, so be sure to keep an eye out on their Facebook Page!
Contact The 41 
The 41 Restaurant is open weekdays from 12 pm – 10 pm and weekends from 9 am – 10 pm. Although walk-ins are welcome, the restaurant can get very busy and it is recommended that diners book their table in advance. To make your booking, get in touch with The 41 directly or make your booking on their website. Contact Details:
Number –  021 437 0558
Email Address – info@the41.co.za
Website – www.the41.co.za
Physical Address – 41 Victoria Road, Camps Bay
Camps Bay Accommodation
When visiting the gorgeous coastal suburb of Camps Bay for a vacation, choose from one of Holiday Apartment's self-catering accommodation options. From luxury Camps Bay villas with beautiful views to self-catering accommodation in Camps Bay ranging from modern apartments to family-friendly holiday homes, our wide range has something for everyone. Many of our accommodation options are just a short walk or drive from The 41 Restaurant and a variety of other attractions in Camps Bay.